Our project managers, who are trained and certified according to the specifications of the International Project Management Association (IPMA), offer our customers safe, efficient and successful project management. Our focus is on the essential content-related specifications.
We discuss all risks and potentials with our customers in a timely and thorough manner. We complete the tasks with a clear distribution of roles within the team.
This way we ensure a smooth project progress. We monitor the project progress and in case of deviations and inform our clients immediately.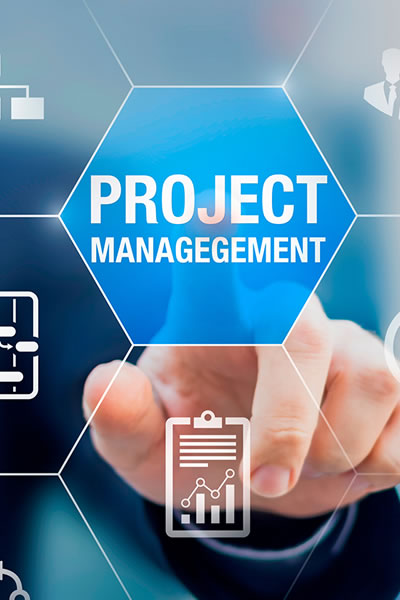 We ensure transparency, team spirit and open communication in project preparation, during the course of the project until project completion.
Our high value is the partnership-based cooperation with our customers and joint constructive solution finding
Management is informed through regular reports to the steering committee.
Every project situation is discussed here. Change strategies and new measures for necessary corrections are discussed openly and intensively with the management.
Determine project structure
Create schedule and process planning
Define work packages
Define milestones
Plan resources and costs
Assemble project team
Perform risk analysis
Conduct kick-off meeting
Accompany project team
Coordinate project
Document project results
Ensure project communication
Regular meetings with team members
Determine project progress
Monitor project plans compare target/actual status and analyse deviations
Implement measures to achieve objectives
Analyse risks and introduce countermeasures
Regular information to steering committee
Define follow-up measures
Initiate and execute project handover
Prepare post-calculation
Evaluate and document experiences
Archive documentation
Have we aroused your interest?
Contact us and arrange a non-binding meeting with us.