3rd party audits / certification audits are only performed by accredited certification bodies and by 3rd party auditors trained for this purpose.
Our lead auditor is your contact person and at the same time auditor for the certification. He will support you from the initial inquiry to the completion of certification.
As a long-standing contractual partner of TÜV SÜD Management service, we certify companies by conducting audits on behalf of this accredited certification company.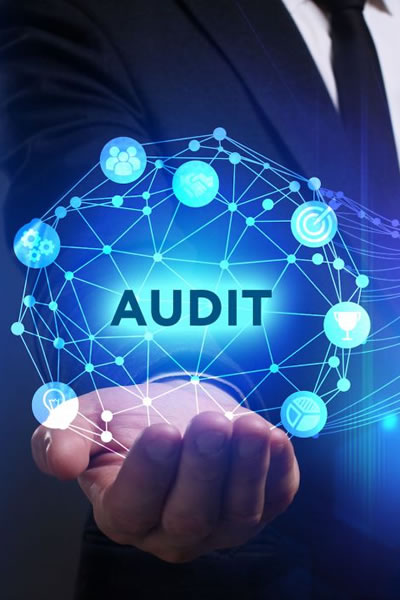 You can successfully complete the certification procedure with us by:
Contracting us to set up your QM system, or to update your existing QM system. We contract the accredited certification company for you. Proposing an auditor to perform the audit. We support you until the certification is completed, or
Alternatively you may already have a QM system and do not need any additional consulting for it but would like to apply for certification of your company. In this case we offer the complete package with our lead auditor, who carries out the audit on your premises on behalf of the accredited certification company.
The customer contacts us and informs us about his request
First non-binding meeting with the customer
Completion of questionnaires with the desired services as well as the relevant company data
Request for quotation
Your questionnaires are forwarded to the certification company
The certification company prepares an offer
We forward the offer to our customer
Order according to offer
Audit preparation (audit level I and II)
Coordination (audit date/participants etc.)
Review of process landscape and other necessary documents such as organization chart, manual, processes, etc.
Preparation of the auditor for the audit
Sending the audit plan with topics and times
Auditing at the customer's site
Auditing is carried out on the spot of work execution
Collection of audit evidence during the spot checks
Feedback of relevant points is given on the spot
Identification of deviations and potentials for improvement are documented
Overall impression is discussed at the end of the audit with all audit participants involved
Recommendation of the auditor regarding the issuance of the certificate
Preparation of the audit report
Description of the main, minor deviations and improvement potentials
Transfer of the audit report in the system and sending to the customer
Decision of the certification company for issuing the certificate to the company
Issuance of the certificate
Completion of the certification