Accreditation according to
The professional and technical competence of a testing and calibration laboratory is certified by accreditation by a public notified body. The main component of a functioning testing laboratory is the expertise and the analytical and technical knowledge of the employees. As QM consultants with experience, we will support your staff on all questions relating to accreditation – from the introduction of a quality management system in accordance with ISO 17025 to the accreditation by an external body of your laboratory.
Is your laboratory to be accredited according to DIN EN ISO/IEC 17025
Do you want to integrate an existing management system according to ISO 9001?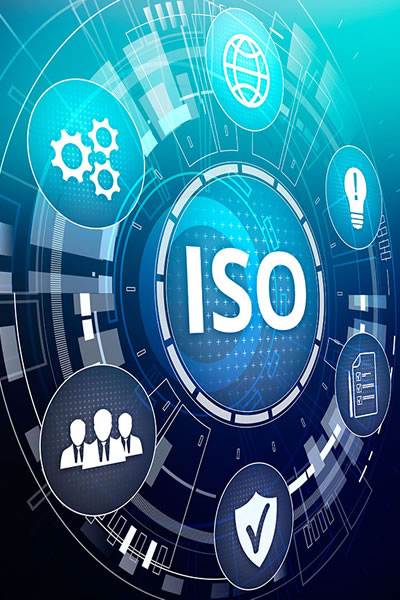 We support you competently, effectively and flexibly.
Through our dedicated professional consultants with many years of experience in the implementation of management systems, we guarantee successful consulting, training and support for your employees in the efficient introduction and implementation of the ISO 17025 standard.
By means of a well-founded as-is analysis, we determine the need for action. Together with you, we will develop a schedule for upcoming tasks.
We will advise on the content of the standards and requirements of the, prepare your document templates in accordance with the standards, train your employees, carry out trial and interim audits and assist you during the accreditation audit.
We would like to support you in the long term and if you need further help after accreditation, we are always there for you.
Project accreditation preparation
Internal works to initiate the project
Scheduling and coordination of tasks
Request for quotation from the appropriate notified bodies
Determination of the actual state
Kick-off meeting on site with the QM consultant working group
Review of existing documents
Planning of the project process and definition of the next steps.
Presentation and management of all documented information
Creation of the process landscape
Creation of all documented information
Documentation of validation and verification
Preparation of the calibration laboratory for accreditation according to ISO 17025
Quality Management /Requirements of ISO 17025
Documented information and document management of the new QM system
Audit preparation/instruction related to an external certification audit
Review of the compliance status of all requirements
Execution of the internal audit
Preparation of the audit report
Implementation of the measures
Control of the implemented measures
Preparation of the management evaluation
Certification by an external public notified body
Scheduling and organization of the accreditation audit
Consultation and transmission of the documents to the notified body
Accompaniment during the external accreditation audit
Project completion
Alternative QM Outsourcing
If you wish to transfer QM topics to an external specialist for your company, we will be happy to take over all QM topics. Thus, you do not need to acquire the specific know-how and can fully concentrate on your daily core business.
Of course, we are also available at any time to help you with specific questions or tasks.
Arrange a non-binding consultation meeting now