We are happy to take over the "2nd Party Audits" / "Supplier Audits" for you. Our absolutely independent and competent auditor plans the audits, prepares them and performs them, including reporting. We can support you in the definition of necessary measures and their implementation up to effective verification.
The "supplier audit" is intended to verify whether your supplier is capable of providing flawless services.
QM-SÜD Ltd. support you in this process to enable you to focus on the other essential aspects of high importance to your business.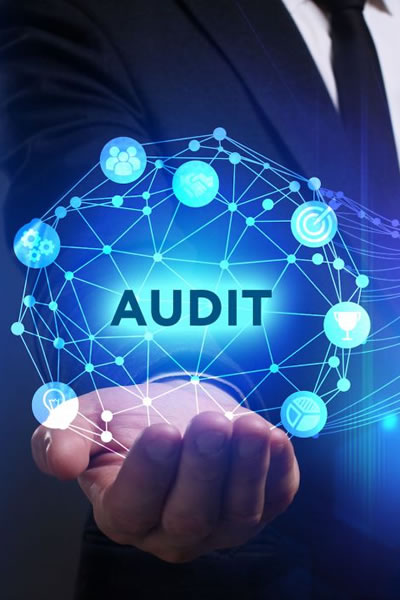 For example, we check the processing of complaints, traceability, process maturity, etc. and determine whether the supplier has complied with regard to your quality and other supplier agreements.
This enables you not only identify the supplier's weaknesses, but also strengthen communication and transparency with your supplier. Our independent and competent auditors give strong impulses for the further development of the supplier and thus you minimize quality costs and delivery risk. The better you know your supplier, the less you will be surprised by unexpected inconveniences.
The complexity of the supplier audit depends on the number of suppliers. The higher the number of suppliers, the more an audit program is needed. We will gladly take over this task for you. Together with you we define which suppliers, product groups, processes, special requirements etc. should be audited. How often will the audit be performed, by which audit team, how will the measures be monitored, etc.
Information about the objectives of the audit
Coordination with the customer about the effort/ audit days
Create audit program
Define audit team
Create audit plan with relevant topics
Provide necessary information and documents (QM manual, process descriptions such as complaints, contracts and delivery specifications)
Introductory interview
Interview will take place on the spot of work execution
Collection of audit evidence during the sampling inspection
Clarify any discrepancies on site with interviewed employees.
Document identification of discrepancies and potential for improvement
The overall impression is communicated to the supplier in a final meeting at the end of the audit
If necessary, measures for eliminating the weak points are agreed with the supplier
Preparation of the audit report
Description of the main, minor deviations and improvement potentials
Transmission of the audit report to the supplier and customer
Arrange a non-binding consultation meeting now