Certification according to
Our practice-oriented consulting is one of our core competencies.
We will support your company in developing comprehensive solutions specific to your requirements.
Our portfolio includes a complete consultation around the QM system documentation preparation, process management, document management, training and auditing with a guarantee of success in certification to ISO 9001.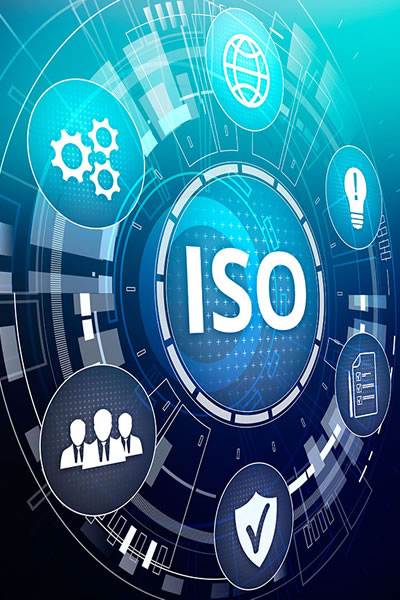 We will work on your site with you and your employees to make your company fit for certification. We will manage the entire process to enable you to concentrate on your daily business.
Compliant with ISO requirements, we will create a paperless document management system. Employees will have access to all necessary information, clearly arranged and user-friendly.
From the start and throughout the process we will be with you until successful completion. We will support you during preparation, implementation, auditing, etc. and instruct and support you during external audits.
Steps in obtaining Certification to ISO 9001  
Initiate the Project internally
Schedule and coordinate tasks within your company
Based on your requirements obtain offers from suitable certification companies
Determination of the current status
Kick-off meeting on site with the QM consultant working group
Review of the existing documents
Planning of the project schedule and definition of the next steps.
Project implementation
Presentation of all documented information
Creation of the process landscape
Creation of all documented information
Identification of risks and opportunities
Review of requirements from interested parties
Preparation of the company for ISO 9001 certification
Employee training
Quality management / ISO 9001 requirements
Documented information and document management of the new QM system
Audit preparation/instruction related to an external certification audit
Review and auditing 
Review of the compliance status of all requirements
Execution of the internal audit
Preparation of the audit report
Implementation of the measures
Control of the implemented measures
Preparation of the management evaluation
Certification by an external certification company
Scheduling and organization of the certification audit
Consultation and transmission of the documents to the certification body
Support during the external certification audit
Project completion
Alternative QM Outsourcing
If you wish to transfer QM topics to an external specialist for your company, we will be happy to take over all QM topics. Thus, you do not need to acquire the specific know-how and can fully concentrate on your daily core business.
We are also available at any time to answer your specific questions or perform specific tasks.
You can arrange a non-binding consultation meeting immediately.